GREECE HEAT WAVE STICKS AROUND UNTIL TUESDAY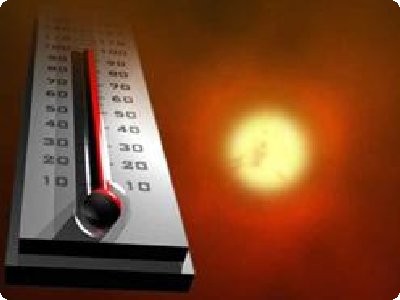 Temperatures in Athens hit a blistering 40C average on Saturday and were not expected to fall below 35C until after 9:00 p.m. at night. The heatwave is forecast to continue and reach its peak on Monday, according to the Greek weather service, with average temperatures expected to rise up to  41-42C or even higher in highly built-up areas.
The situation will get better from Tuesday onwards with temperatures predicted to fall by as much as six degrees.
The coolest regions around the capital are the coastal suburbs in the south and east, where temperatures are 3-4C lower on average, and the municipalities of north and northeast Attica, where temperatures are up to 6C lower.
On Tuesday, the temperature is expected to  plunge to an average of 34C and gradually dropp further on Wednesday and Thursday before another plunge to 25C on Friday.
Elsewhere in the country on Saturday, the highest temperatures were on Lindos, Archangelos, Sparti and Agrinio, where they ranged from 38C to 40C, and the lowest were on the islands of Skiathos, Skyros, Skopelos, Kymi and Andros with temperatures at 28-29C.
Over the weekend, temperatures in northern Greece will range from 19C to 36C, in central Greece from 22C to 36C, in southern Greece from 24C to 39C and in western Greece from 21C to 37C.
The islands of the Aegean and Crete will experience temperatures from 22C to 34C but southern Crete and the eastern Aegean islands, in particular, will see much higher temperatures between 37C and 38C.