MAMMA MIA MAKES ITS MOVE FROM SKOPELOS TO CROATIA FOR NEXT SUMMER'S SEQUEL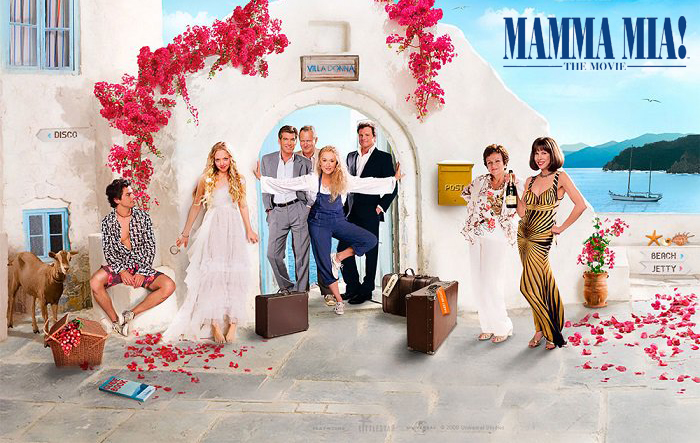 One of the most popular and feel good films of this decade is marking its 10 year anniversary next July. Filled with songs, sun, sea and a whole lot of mystery, Mamma Mia stole our hearts back in 2008 with its sensitive storyline and glorious Greek coastline. We found ourselves singing and dancing to the legendary ABBA hits, while watching the characters run along the sandy beaches of Skopelos.  The ending definitely left the whole world shouting "Gimme! Gimme! Gimme!" a sequel, and although it has taken them ten years to do it, fans of the film are ecstatic that a follow up is its way.
But for the people of Skopelos however, it is a bitter sweet moment. For financial reasons, film makers have decided to shoot in Croatia, on the Dalmatian island of Vis, leaving the beautiful scenery of Skopelos behind. Islanders are devastated by the move as not only did the movie make £460 million, but there was an immediate increase in tourists to islands across the Aegean Sea; this simply wasn't a coincidence. The film was definitely what captivated hearts worldwide and convinced holiday makers to discover these immaculate islands for themselves.
The reason behind the film's upheaval is that production measures differ greatly in Greece as opposed to Croatia. For one, permits are not required in order to film in Croatia, and here, subsidies are offered to the film's production team. Furthermore, due to legislation passed in 2011, foreign productions are excluded from tax return policies, so this upheaval is one to ensure film makers are not breaking the bank and it seems Croatia is to be the cheaper alternative.
Regardless of where the sequel is set, I have faith that it'll recapture our love for this monumental  film, and the director, Ol Parker will not dare to disappoint. However, I guess time will tell, and come July 2018 we will all see if the sequel lives up to the original, and if not,  it'll stand true that it really is the Greeks that do things best.
Article written by Steph Antoniou