OUR VERY OWN UK GREEKS/CYPRIOTS CELEBRATE AUGUST 15TH OR DEKAPENTAVGOUSTOS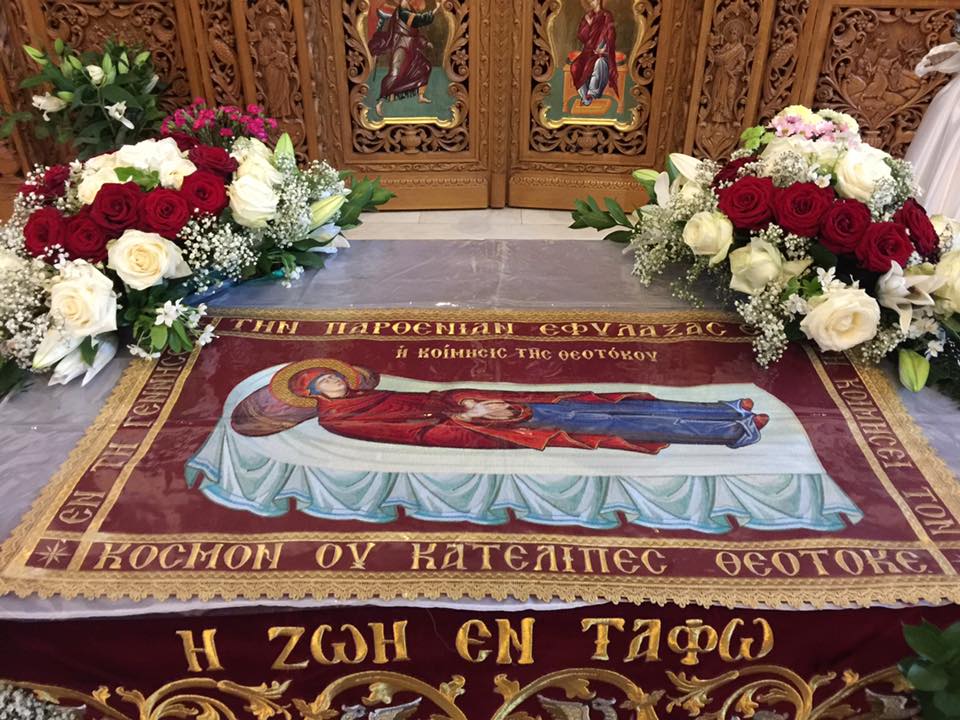 Our very own UK Greeks/Cypriots celebrate August 15th or Dekapentavgoustos
Greek Orthodox Christians celebrate the Feast of the Dormition of the Theotokos or the Dormition of the Most Holy Mother of God on August 15th or Dekapentavgoustos each year.
It is a national and religious holiday (in Greece and Cyprus) including our very own UK Greek & Cypriot community, attending local Church services. That marks the "falling asleep," repose or kimisis of the Virgin Mary, mother of the Lord Jesus Christ. The Feast also commemorates the Assumption of the body of the Theotokos into heaven.
The Greek Orthodox believe the doctrine of the Assumption, which teaches that at the end of her life, Mary, the mother of Christ, was taken body and soul (i.e. both physically and spiritually) into heaven to live with her son Jesus Christ, forever.
(Pic) Thank you to Fr Joseph Paliouras from The 12 Apostles,
Greek Orthodox Church, Hertfordshire, 15th August 2017
Article written by London Greek Radio