The "British-Cypriot" sitcom, 'Stath Lets Flats' was a double winner at the Bafta Awards on Friday night [July 31st], scooping Best Scripted Comedy and Best Male Performance for its star and creator Jamie Demetriou.
The programme has screened a second series last year and is a quirky, off-beat, eccentric comedy with a somewhat dry sense of humour.
The Channel 4 show, co-written by London-Cypriot Jamie Demetriou, with Tom Kingsley, Seb Barwell and Ash Atalla, beat out tough competition in the form of 'Fleabag' and 'Derry Girls' to take home the Scripted Comedy Award.
Mr Demetriou picked up a Bafta Craft Award for Comedy Writing for 'Stath Lets Flats', earlier this month.
Jamie thanked his fellow cast members in response to the Best Male Performance gong saying, "My character dosen't work, my performance dosen't work without the other cast so I want to thank my amazing sister Natasia [Demetriou] whose the heart of this show.

I want to thank the amazing Al Roberts who I have just worshipped, just everyone. Katy, Kiell, Christos, Ellie, Dustin, Nick and David. And finally I'd like to thank my dear friend Charlie Perkins for getting me to do comedy when I was trying to be the bad boy of musical theatre when I was 21, thank you for saving me some embarrassment. And I want to thank my parents for their amazing love and specificity."
The lead character, "Stath", (Jamie Demetriou) plays an imbecilic lettings agent working at 'Michael & Eagle Lets', an apparently chaotic London lettings agency run by his father, "Vasos", (Christos Stergioglou).
The set-up is that Stath comes across as incompetent, impulsive and ambitious – in equal measure, and is desperate to prove himself to his Greek-Cypriot father who is retired and at home in series two but still as ever-observant and watchful over his son's antics.
Demetriou is awaiting a possible confirmation to a third series from TV chiefs at Channel Four.
The annual ceremony was broadcast on BBC One and was the first in its history to be held virtually.
Richard Ayoade hosted the event in a closed and socially distanced studio, with winners accepting their awards via video link.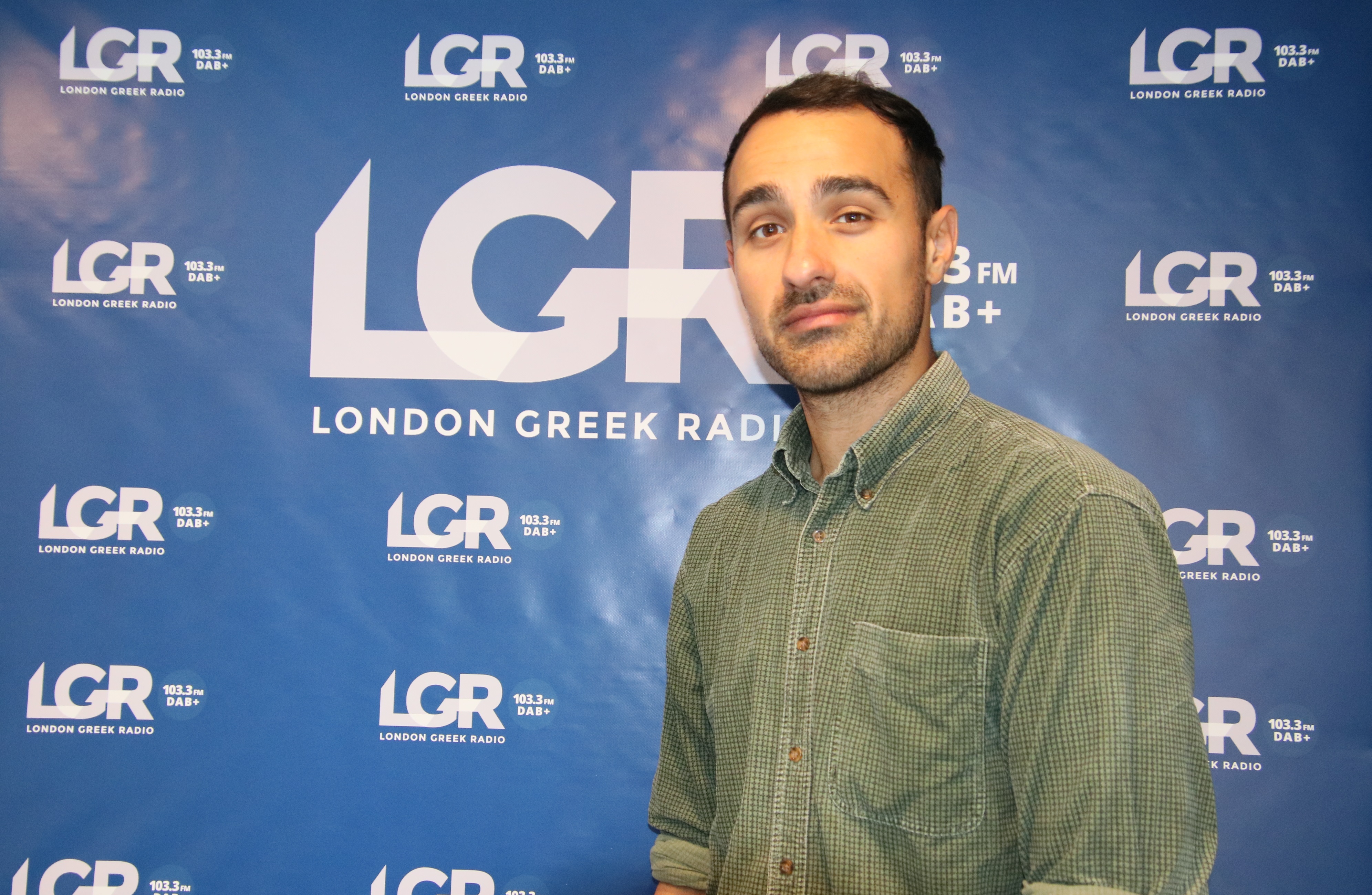 Jamie Demetriou: "London Greek Radio has been playing in my house since I was a foetus."
We all grew up to it…
Article written by London Greek Radio